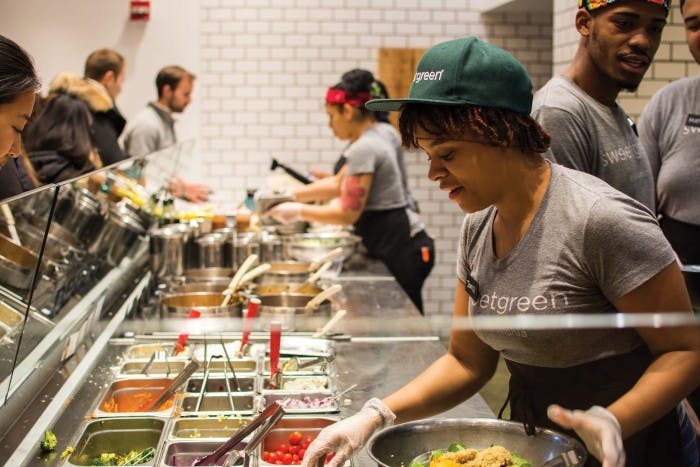 Penn is officially the "healthiest school" according to a ranking released by food delivery service Grubhub.
"Grubhub analyzed its college order data, creating its annual rankings," said Grubhub Public Relations associate Kaitlyn Carl in an email. "As a result, we found that Penn ranked as the No. 1 Healthiest College."
The online food delivery application analyzed orders made using .edu email accounts during the 2016-2017 school year and compiled a set of rankings of universities and their food preferences.
The analysis revealed that Penn students ordered approximately 108 percent more dishes that were considered healthy than students at other schools. Rollins College and Johnson & Wales University were ranked No. 2 and No. 3 respectively.
Penn has skyrocketed in the rankings since 2014-2015 when it did not even appear on that year's top 50 list of healthiest schools.
Penn was also ranked tenth for schools ordering the most vegetarian/vegan dishes, with students ordering 36 percent more vegetarian/vegan foods than the average of other institutions. Yale University topped the vegetarian/vegan food list, with its students ordering 130 percent more than others, followed by Harvard University, whose students placed 86 percent more.
Penn also came out near the top for caffeinated beverages and desserts. Students order 73 percent more caffeinated beverages than other schools, placing Penn at No. 7 for the category. The University of Chicago was ranked top in this category, ordering 138 percent more caffeinated drinks than other universities.
When it came to desserts, Penn students ranked seventh again, placing 27 percent more dessert orders than other students. Redford University students had the biggest sweet tooth of all, placing 41 percent more dessert orders than other students.
The results also included a list of foods that all college students tend to order more compared to regular customers.The top three foods on the list included boneless wings, cheese pizza and taco salad, which were ordered 975 percent, 895 percent and 879 percent more by college students than other customers respectively.
All comments eligible for publication in Daily Pennsylvanian, Inc. publications.