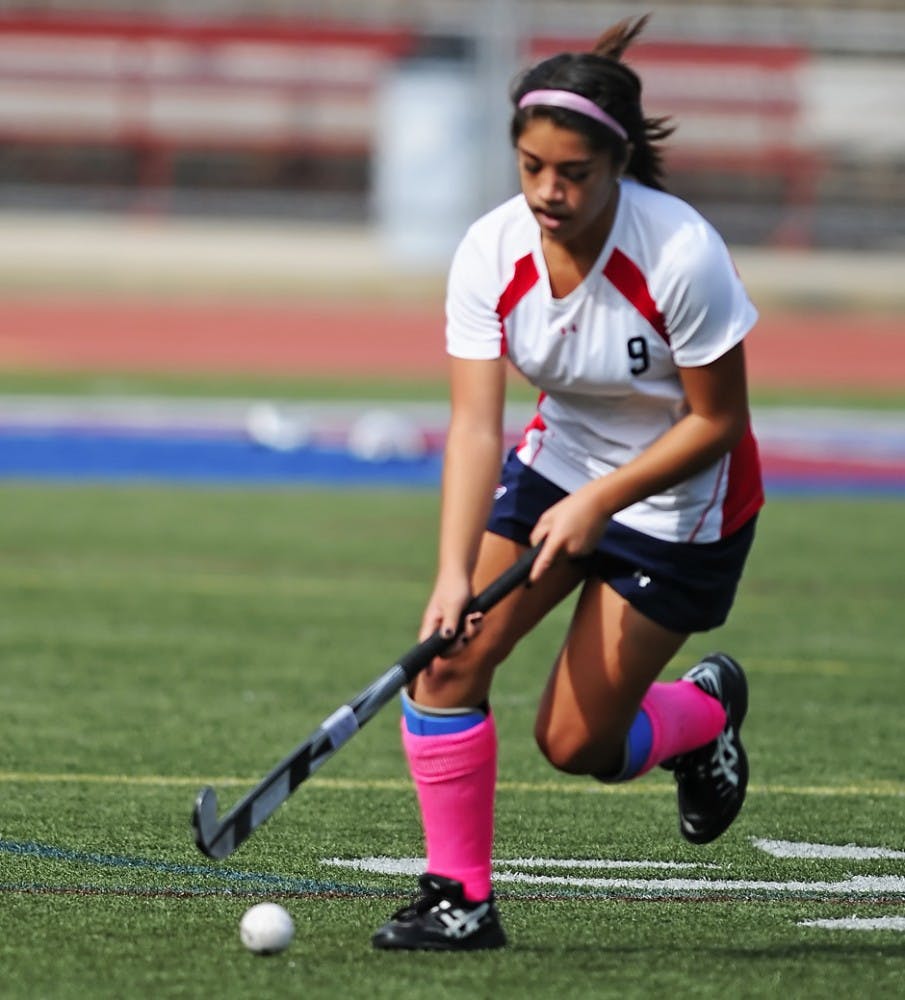 In field hockey, opportunities can come in shots and penalty corners, but ultimately the only statistic that matters is the number of shots put in the back of the net.
So despite outshooting their opponent, 10-7, and taking 10 penalty corners to their opponent's four, Penn dropped its bout with Towson Friday night, 2-1.
Even so, the Quakers (0-3) believe they have made strides since their opening 7-0 loss to No. 10 American.
"I definitely think that we made a lot of progress and that our defense played really well," said Kieran Sweeney, a senior goaltender who made her first start of the season at Towson (2-3). "Even with the offense, we got some shots off, but we just didn't capitalize."
In the season opener, the Red and Blue managed just one shot — one that didn't even make it on goal. But Friday, five of Penn's 10 shots were on the cage.
Sophomore forward Julie Tahan, who tied for a team-leading three goals during her freshman season, led the way with four shots and scored the lone goal for the Quakers. That score, which cut the deficit to one, came off a pass just outside the circle by senior Kirstin Snyder about midway through the second half. "It wasn't pretty — it was more like pure urgency," Tahan remarked about her goal. "I think a lot of times we get caught trying to make everything look gorgeous and that just wasn't working."
While the Quakers are sometimes more concerned about executing textbook plays rather than putting shots in the cage, they would also like to improve on playing for the full 70 minutes.
"We have flashes of greatness, but we also have flashes where we look like we're just on our heels," Tahan said. "We need to play for a full 70 minutes and … just need to keep up the urgency."
A strong first half left Penn down only 1-0 at the half, but the Red and Blue came out flat at the start of the second half and gave up a second goal just 1:05 into the frame.
"If we came out stronger in the second half, it probably would have been a different game," Sweeney admitted.
Penn took the field again Sunday afternoon in a matchup against coach Colleen Fink's alma mater, but the Quakers once again could muster only one goal as they were bested by St. Joseph's, 3-1.
Still searching for their first win, the Quakers open up at home on Wednesday night when they host Lafayette at Franklin Field. Cornell comes to town on Saturday afternoon to begin Ivy play.
Comments powered by

Disqus
Please note All comments are eligible for publication in The Daily Pennsylvanian.