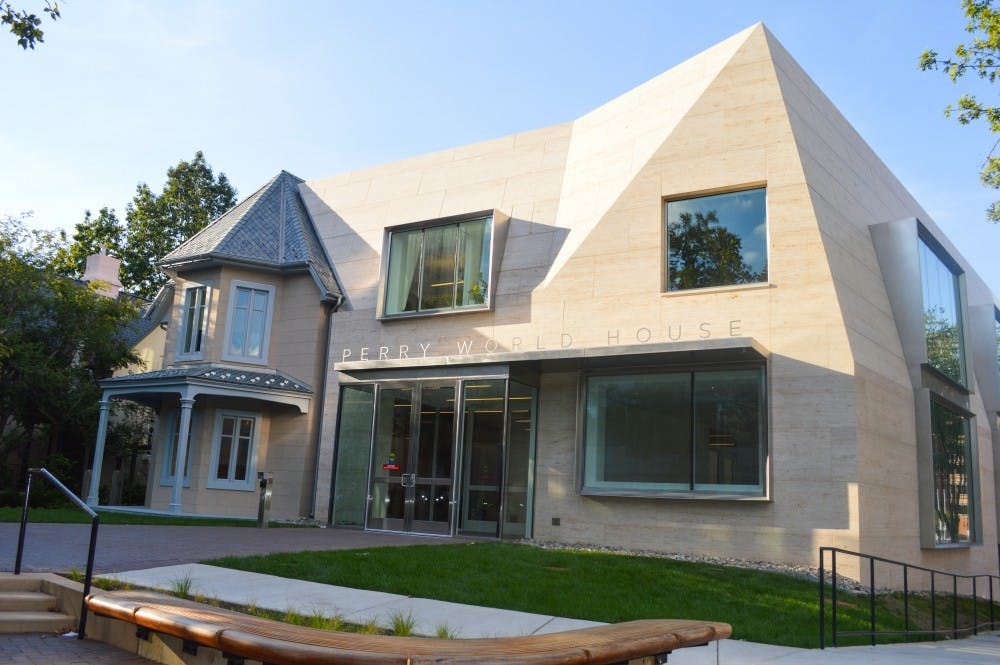 An international panel of academics joined Penn professors in Perry World House last week to discuss the looming issue of state violence toward minority populations.
The conference, titled "Under the Gun: A Conference on State Violence & Black Populations," was organized by Africana Studies professor Michael Hanchard to hold conversations on race politics and violence.
Penn professors, associates and students gathered for the conference, which was the inaugural event of the Marginalized Populations Project, a research initiative launched by Hanchard when he came to Penn as a faculty member in 2016.
Hanchard said the purpose of the project is "to think comparatively about different forms of state marginalization of African descent subjects in different parts of the world."
Likewise, the purpose of Under the Gun was to recognize police brutality and state violence as more than a local and national phenomenon, but as an international phenomenon as well. The conference featured speakers from universities in Brazil, Canada and Colombia.
"[The Conference] was a way to get a sense of what scholars and activists were working on in different parts of the world on questions of state violence," said Hanchard, who has done multinational field work in a range of countries, including the United Kingdom and Ghana.
"The very functioning of the criminal justice system is fundamentally anti-democratic," Roberts said. During her panel, she contrasted the unequal treatment of black mothers during the crack epidemic and the treatment of white mothers during the current opioid epidemic.
College sophomore Faith Carter attended many of the conference's panels.
"It's interesting to see that the same problem of police violence that's happening right here is also happening in other countries that aren't even necessarily connected to us politically," said Carter, who is taking a course with Africana Studies and Sociology professor and conference panelist Tukufu Zuberi.
"It's scary how all you need to do is be black to be seen as a violent member of society," Carter added.
All comments eligible for publication in Daily Pennsylvanian, Inc. publications.