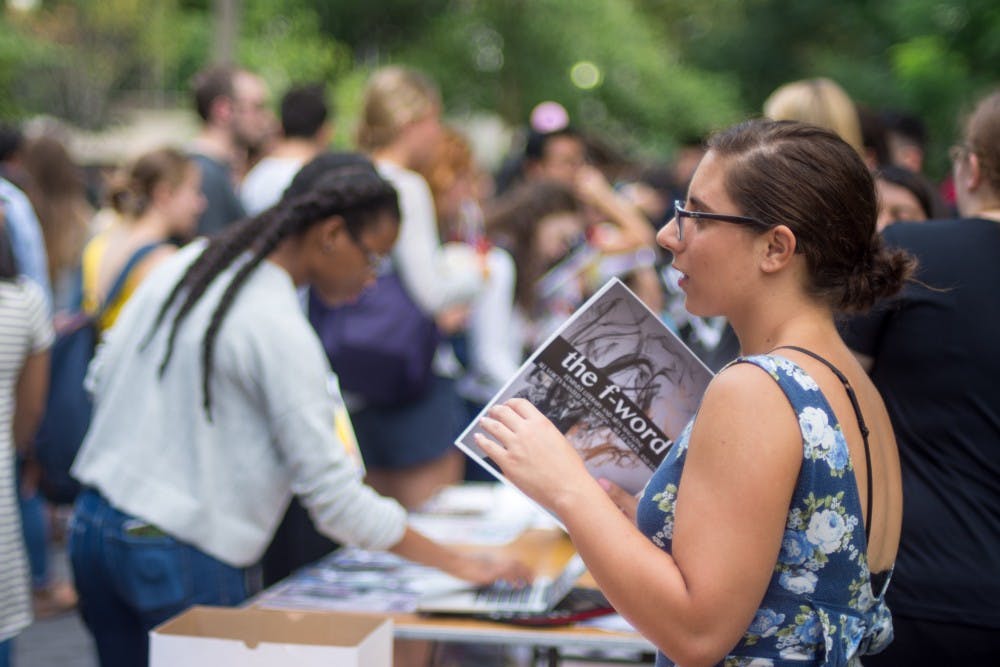 When groups recognized by the Student Activities Council are hard-pressed to cover unforeseen costs, they can turn to SAC for contingency funding.
Contingency funding are a source of "a-la carte" money for SAC-recognized groups who stumble upon costs that require funds not already included in their annual budget.
SAC Chair Edward Jing, who is a College and Wharton senior, said that since budget allocations are non-refundable, SAC often advises clubs to request contingency funding to cover unspecified costs that might arise throughout the academic year.
Of the roughly $62,000 of contingency funding that was awarded to clubs this past academic year, clubs categorized as "Competitive/Instructional" received the most amount of money at roughly $16,000.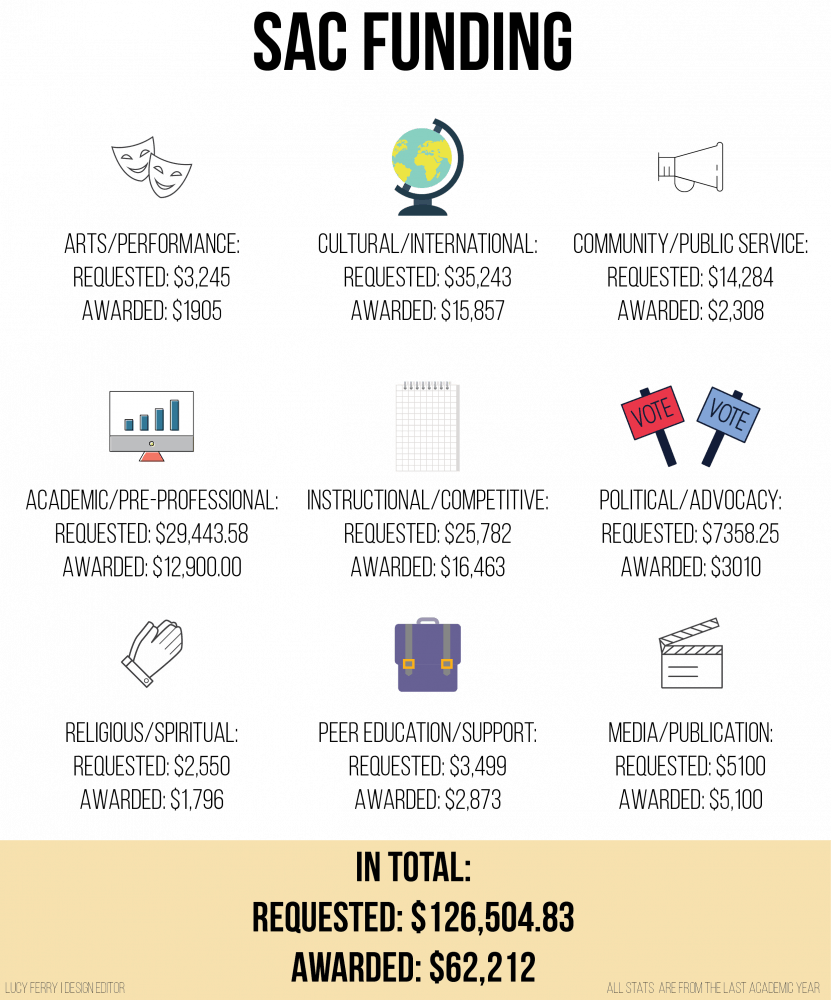 Jing said clubs apply for contingency requests at SAC general body meetings. Senior members of the club — usually the president and the treasurer — then meet with the nine-person SAC executive board to ask for funds and explain how they will be used. After deliberations, the SAC executives email their decision to the group.
If there are requests for funding that must be fulfilled before the next SAC GBM, they can be listed as "emergency contingency," which will be reviewed and voted upon by the executive board. Such requests can not be appealed.
If clubs are not satisfied with the amount of contingency funding they receive, they can appeal the decision in front of the SAC General Body, which is composed of at least one member of each recognized club.
One group that was repeatedly granted funding was Penn Aerial Robotics, which typically applies for contingency funding to cover the costs of traveling to various competitions.
"I thought the process to get contingency funding would be stressful, but the SAC executives kept it stress-free," Penn AiR President and Engineering senior Edward Atter said. "As long as you understand the guidelines and follow protocol, they are very accommodating."
Certain groups, like Penn AiR, are granted these contingency funding frequently because their competitions require additional costs which aren't specified at the time of budget allocations, Jing said.
However, this does not mean that contingency funding is always guaranteed. Last year, student clubs requested approximately $126,500 in contingency and emergency contingency funding from SAC, but only 49 percent of that amount was awarded.
The Penn Muslim Student Association was one group whose funding requests weren't entirely fulfilled. The group frequently brings speakers to campus for various events. Last year, when they were planning a to bring a speaker to campus, they ran into unforeseen costs that were not met by SAC.
"While they try their best to help fund all the groups, our request was not funded in full, and those costs were difficult to compensate for," College sophomore and Penn MSA treasurer Malak Elshafei said.
Most of the time, Jing said, the reason funds aren't granted is that groups fail to fulfill the current guidelines regarding the contingency process.
"It's not that we don't want to help them," he said. "But we have these guidelines in place so that all clubs are treated equally."
One guideline that frequently prevents clubs from receiving the full amount of their requests is that SAC can only accommodate 55 percent of group's total travel costs.
Elshafei said she believes PennMSA's funding request was not met in full because the club frequently invites speakers to campus and had already exhausted their funding cap for the year.
The SAC guidelines state that when it comes to speaker events, contingency funding is limited to 50 percent or up to $4,000 (whichever comes first) for honoraria instructors, which refers to "instructors hired to train or direct members of the student group," according to the SAC website.
Clubs that do not receive their requested contingency money can turn to other funding organizations on campus such as the Social Planning and Events Committee.
"In the vast majority of cases, we go by the guidelines," said Jing. "Clubs that tend to have positive experiences with finding funding are those that are familiar with them."
All comments eligible for publication in Daily Pennsylvanian, Inc. publications.