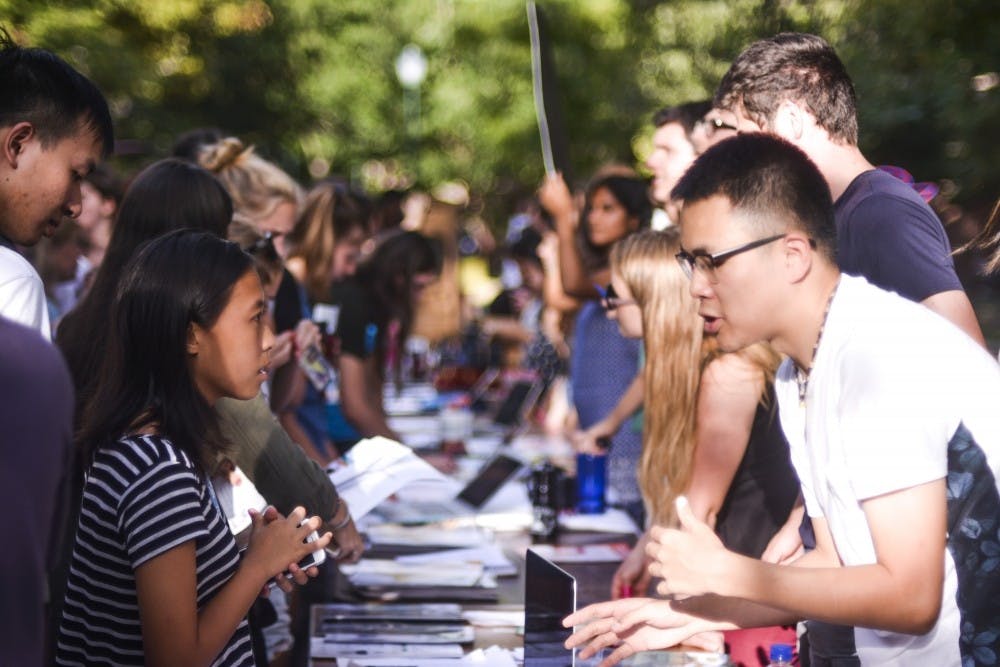 There are more than 450 student-run clubs and groups on Penn's campus, and close to half of them rely in part on the Student Activities Council for funding.
As one of the six branches of student government, SAC's main mission is to improve student organizations at Penn. They do so in several ways, from serving as a conduit between undergraduates and the administration and organizing the bi-annual SAC fair to providing banner poles for clubs to advertise on Locust Walk.
SAC also provides funding for student clubs, though this funding isn't freely doled out to all groups. Clubs need to be recognized by SAC before receiving funding, and applying to be recognized is a rigorous process, which occurs annually in October. Last year, roughly 18 clubs applied, but only 12 were recognized, said College junior and SAC Executive Board Member Michael Krone.
The application process not only requires clubs to submit a formal constitution and a list of club activities, events, members and expenses as part of the application process, but also requires leaders of the clubs to attend an interview with members of SAC.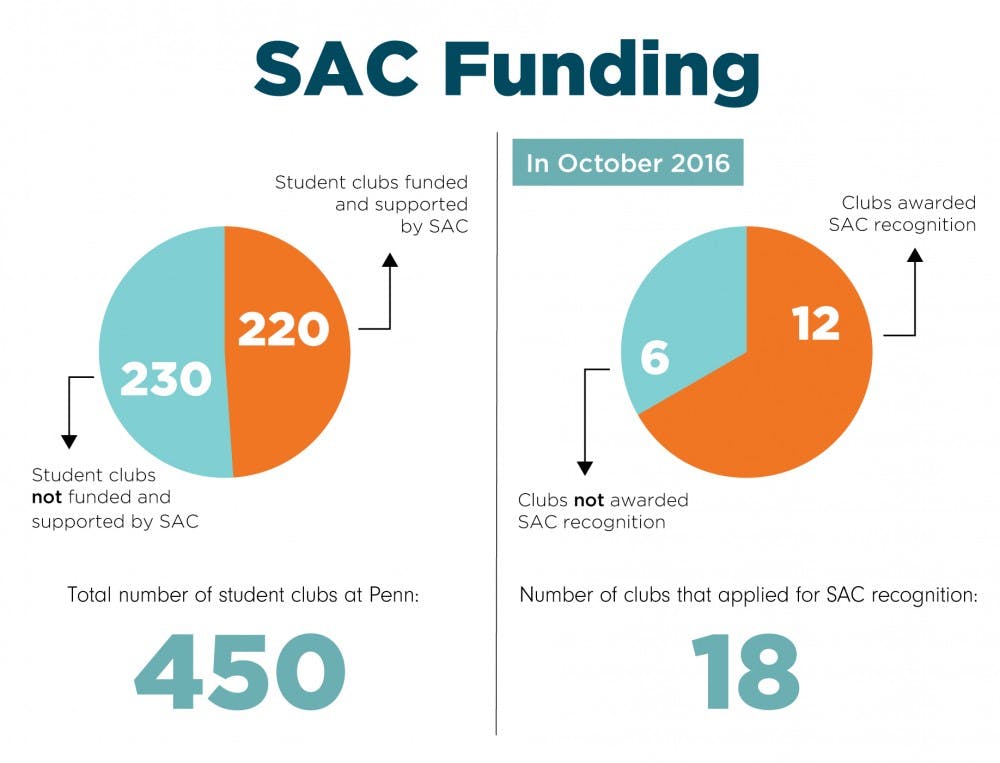 Potential clubs can be denied SAC recognition for many reasons. The two most common reasons are that the club does not serve a "niche purpose" or it does not appear to be sustainable in the coming years, said College and Wharton senior and SAC Chair Edward Jing.
He said clubs whose foci are considered too broad or too specific can be denied recognition. Those whose goals are too broad are usually recommended to join existing groups and those whose goals are too specific are turned to other University resources that fund smaller projects.
SAC also reserves the power to de-recognize clubs for two reasons: if their members fail to attend two of SAC's general body meetings within a year or if they fail to "set-up an approved debt repayment plan with SAC Exec," according to the SAC website.
Such clubs can apply for re-recognition, but suffer a 10 percent decrease in funding for the academic year if they are approved.
One of the clubs denied SAC recognition last year was PennCASE, a student group dedicated to providing consumer advocacy for Penn students and residents of Philadelphia. As an educational group, they rely heavily on printed materials for on-campus presentations and events with local organizations.
The group sought SAC recognition to expand their printing budget for more events, said PennCASE Founder and President and College senior Christopher D'Urso, who is a College senior.
Their request for recognition was initially denied by the nine-person SAC executive board. But D'Urso decided to undergo appeal process where the entire SAC General Body ­– made up of representatives from currently recognized clubs – could recognize the club through popular vote.
"The SAC board is only nine people, so we occasionally don't see a club's full potential," Krone said. "We wanted to have an appeal process where all the clubs can have input."
When PennCASE had their appeal, the vote in favor of their recognition was in such an overwhelming majority that SAC leaders stopped counting.
After a successful appeal, clubs like PennCASE still need to figure out how to work with the SAC executive students who did not approve of their initial application. It can take these clubs months working with SAC members to raise their operational standards before they even start receiving funding. Beyond that however, there will be no discrepancies in funding across the numerous SAC clubs, Krone said.
All comments eligible for publication in Daily Pennsylvanian, Inc. publications.