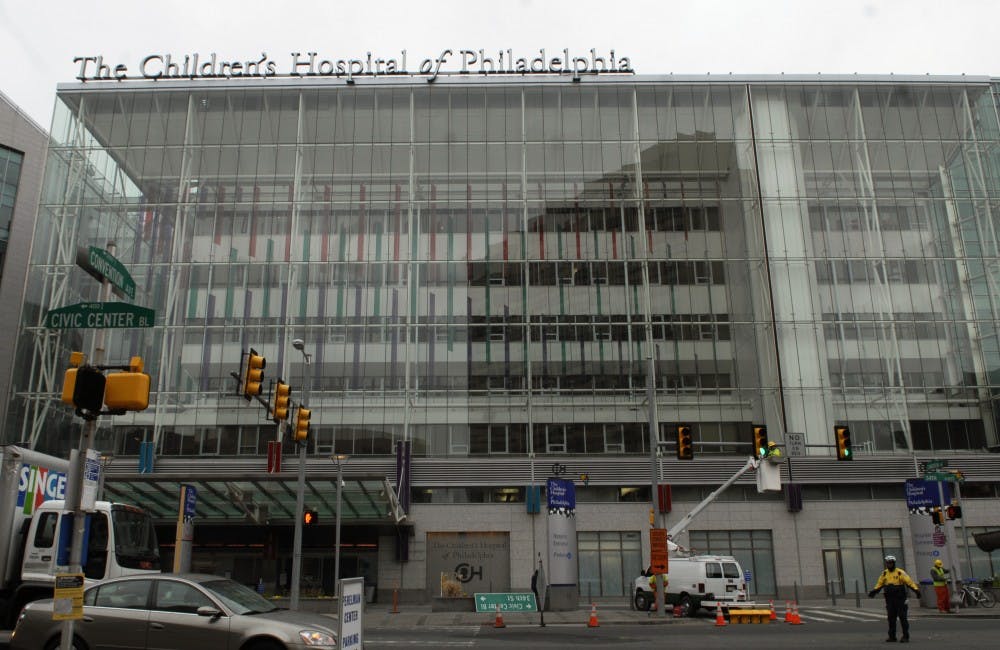 Members of Penn's Greek community have made a conscious effort to raise money to help children with cancer.
Greek organizations from the Interfraternity, Panhellenic and Multicultural Greek councils have recently donated $5,000 to maintain a children's rooftop garden for outpatients at the Children's Hospital of Philadelphia. This is part of ongoing community service efforts in the Greek community to work with CHOP, with an ultimate pledge of $15,000 for the garden over five years.
Young cancer patients can plant flowers or plants in the garden at the start of their treatment and come back to see it bloom at their next appointment.
The philanthropy partnership with CHOP extends beyond the garden. During Greek Week at the end of September, the Greek community will organize a toy drive for CHOP, where various fraternity and sorority members will take buses to Target and similar stores to purchase toys for the children. The toys will be placed in special, clean playrooms where children will spend time while undergoing chemotherapy or other cancer treatments.
"We wanted to open a dialogue with an organization in our backyard," IFC President Jimmy Germi said of the collaboration with CHOP.
Members of the Greek community will also take trips to the hospital to play with children cancer patients, with approximately five to six students at each shift. These play dates started last semester and will continue throughout the year. Other fraternity and sorority members will help organize 5K's and walks to raise money for — and awareness of — the work done at CHOP.
MGC organizations are focusing their attention on volunteering at the hospital.
"MGC groups have committed hours to help the children. They give as much in terms of their time, if not more, as they do financially," said Office of Fraternity and Sorority Life Program Coordinator Kenny Jones. "They give countless community service hours. The MGC groups are very community service oriented."
Comments powered by

Disqus
Please note All comments are eligible for publication in The Daily Pennsylvanian.