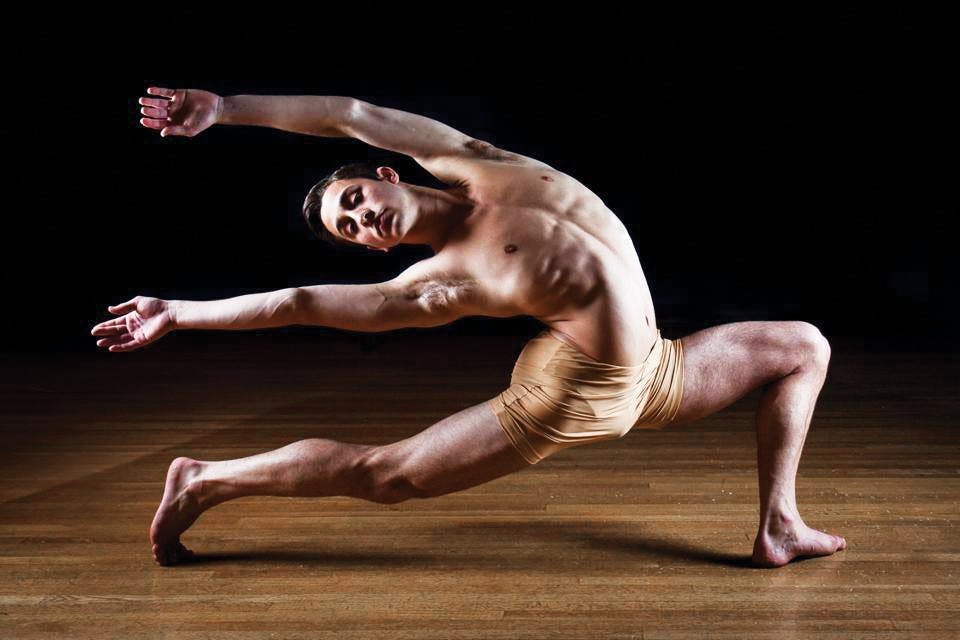 One Wharton student doesn't just think he can dance — he knows he can.
Rising Wharton sophomore Nick Silverio was selected to compete on the eleventh season of the hit reality TV show "So You Think You Can Dance" after auditioning in Philadelphia. He traveled to the "Vegas Round" callbacks — which actually took place in Los Angeles.
"The whole process is definitely a TV show," Silverio said of the experience. "It's not just 'So You Think You Can Dance' — it's 'So You Think You Can Smile' and 'So You Think You Can Act.'"
Calling the show a "really intense process," Silverio said that the segments of the show aired on television are only 4 percent of what actually happens before that stage of the competition. Contestants must endure an improvised round of dancing, two photoshoots, four video shoots and a second round of improvisation before the solo round.
"You can get cut at any point," Silverio said. "What you see on TV — those are the remaining 5 percent of dancers who made it."
Silverio said that friends have encouraged him to audition for "So You Think You Can Dance" since the show's inception, but contestants must be at least 18 to try out. At 19 years old, he finally took the plunge in January.
Silverio was inspired to audition by his friend Deanna Tomasetta, who auditioned for "So You Think You Can Dance" over three consecutive seasons and had her solo featured in season nine.
"What the show did for her was incredible, so I wanted to see if I could get that experience," Silverio said.
Originally from Massachusetts, Silverio started dancing at age three . He entered the realm of competitive dance at age seven and has been competing every since. He said he hopes to learn every style of dance that he can."
Silverio didn't trek to Center City to audition alone. A member of Penn's Arts House Dance Company, Silverio was accompanied by a band of his fellow dancers, who brought signs and support.
"You really do need that much support when you're under that much pressure," Silverio said. "I'm glad that they showed Arts House [on TV] and that Arts House got that kind of exposure. They deserve that kind of exposure."
"After watching 'So You Think You Can Dance' on TV for so many seasons, it was so special to watch the audition process firsthand," rising College sophomore Natalie Meeder said. "Nothing made it more special, though, than to be able to root for one of the greatest dancers I know and one of the best personalities I have been lucky enough to befriend at Penn."
Silverio plans to take a gap year next year to live in New York and pursue dance. He signed with Clear Talent Group — a talent agency that represents top performers across a variety of industries, as well as previous winners of "So You Think You Can Dance" — after taking part in a rigorous audition process throughout the spring. Silverio said that the agency told him he would have the most opportunities to audition if he relocated to New York.
"The decision to leave school for a year was really, really hard, especially because of Arts House," Silverio said. "They've been crazy supportive — and my parents have been surprisingly supportive as well."
However, Silverio said he plans to return to Penn and get his Wharton degree.
"I'm hoping to see where my year takes me," he said. "Now is the time to prioritize."
Look for Silverio on "So You Think You Can Dance" , which airs Wednesdays at 8 p.m. Eastern Time on Fox.
Comments powered by

Disqus
Please note All comments are eligible for publication in The Daily Pennsylvanian.