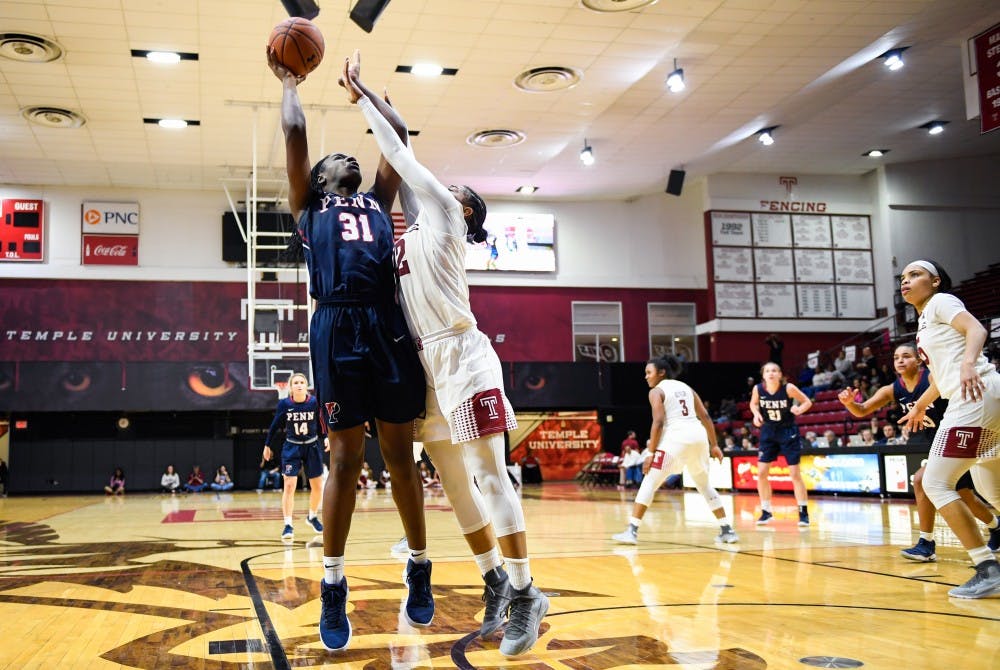 Stop me if you've heard this one before.
For the seventh week this season, the Ivy League has recognized Penn women's basketball freshman center Eleah Parker as Rookie of the Week. This award is her fourth in a row and pushes her past teammate and senior forward Michelle Nwokedi, who received six awards her freshman season.
Parker powered Penn past a pair of Ivy League opponents this weekend. In back-to-back games against Brown and Yale, where the Quakers won by 33 and 15 points, respectively, Parker put up big numbers and was a force on both sides of the ball.
The freshman put up a double-double against Brown, her fifth of the season and third against conference rivals. On top of her offensive prowess, she had three blocks and two steals in a dominant defensive performance.
Although Parker didn't fill up the stat sheet against Yale, notching only six points and seven rebounds, her presence was felt throughout the game. Penn's frontcourt features Parker, a standout rookie, and Nwokedi, a seasoned veteran, and because opposing teams fear both of them, they are able to create opportunities for each other.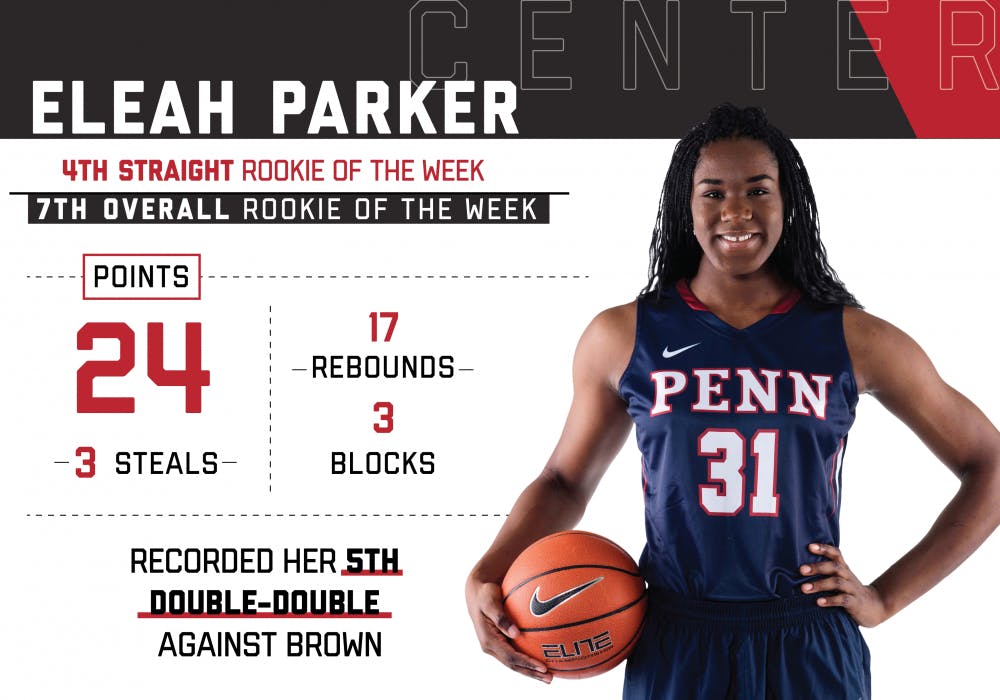 On paper, Parker didn't have a particularly spectacular game against Yale, but her consistent play down low allows her to create opportunities for perimeter shooters and to open up space for Nwokedi, who pulled down 11 boards and two blocks.
What's remarkable is that, while frontcourt companion Nwokedi is in her fourth year at Penn, Parker has been able to dominate and start immediately, even when having to share space in the paint with her talented teammate.
Parker will continue her pursuit of Penn's all-time Rookie of the Week record, set by 2001 Penn graduate Diana Caramanico with 10 awards, this coming week in Ivy League matchups against Dartmouth and Harvard.
All comments eligible for publication in Daily Pennsylvanian, Inc. publications.