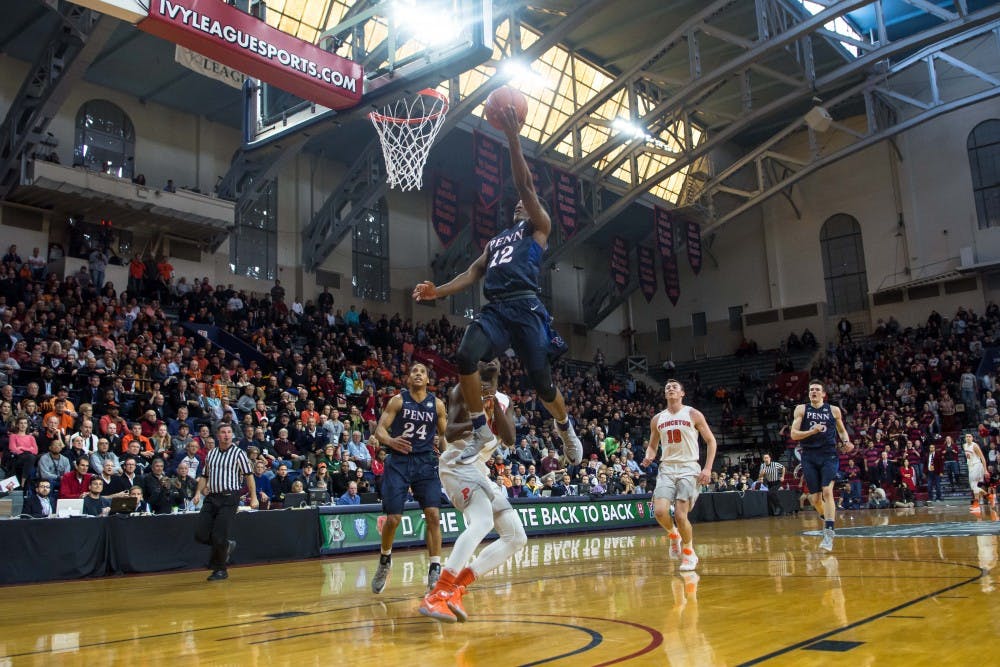 If Penn basketball doesn't excite you this year, nothing ever will.
For the men's team, last year was supposed to be a rebuilding year. With the loss of a program great in Darien Nelson-Henry and the need to rely on the new freshman class, it was expected that the squad would need time to find its feet.
But when it did, it went 6-2 to finish Ivy League play, and the Quakers led Princeton for every single minute of regulation in the Ivy League Tournament until the Tigers tied it up in the last minute and then won it in overtime.
Meanwhile, the women's team marched to a 13-1 Ivy League season, won the Ivy League Tournament handily, and came within seven minutes of its first-ever NCAA Tournament win before it fell victim to the largest comeback in NCAA Tournament history — men's or women's.
Last season was no fluke, though, for either side. Both the men and the women return all but one major contributor apiece for the 2017-18 campaign. And while the men will miss Matt Howard, and the women will undoubtedly miss Sydney Stipanovich, each team should still improve this year.
And so will the rest of the Ivy League.
The star power on Penn's teams is sky-high, too. The women are lead by two special seniors in power forward Michelle Nwokedi and point guard Anna Ross. Sophomores A.J. Brodeur, Ryan Betley, and Devon Goodman formed the core of the men's team last season and will be back for more this year. Additionally, Antonio Woods returns after a year out and looks like he could be better than ever.
If the on-court storylines aren't enough, there should be more than enough to compensate away from the ball. The tallest man in the Ivy League now plays for Penn basketball. The status of the Ivy League Tournament remains in flux as certain coaches think that any other venue besides the Palestra could possibly be worthy of the honor. And so much more.
The following stories in this year's Basketball Preview merely scratch at the surface of all the stories there are to tell about Penn basketball. Many more will be told in due time, and many more will develop as the season progresses.
No matter what, though, you'll want to hold onto your seats — 2017-18 should be the most entertaining year in the Ivy League in recent memory. And this time, we're adding real quality on top of it.
All comments eligible for publication in Daily Pennsylvanian, Inc. publications.