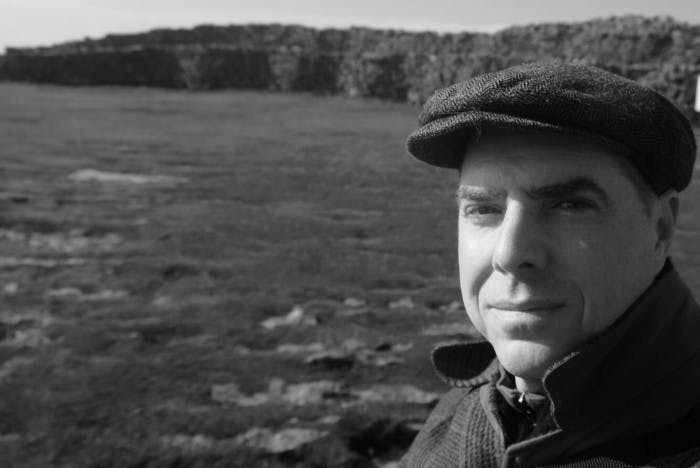 Does reading a book from cover-to-cover for seven hours sound like the ideal Tuesday evening? Nearly 70 hours and halfway into the semester, the students in religious studies professor Justin McDaniel's seven-hour-long class on "Existential Despair" think it is.
The religious studies course, capped at 30 students, meets once a week on Tuesdays from 5 p.m. until midnight. When students arrive at the class, McDaniel gives context for the piece they will read that evening before students sit for three to five hours reading the text, which is typically centered on moments of trauma or existential despair. Students cannot speak with one another, take notes or access outside resources including cell phones or computers. They simply sit and read.
Once students have completed the reading, they usually write some thoughts in response to a given prompt or engage in a group discussion. This past week, however, the class broke into groups and acted out scenes from the week's readings, Wharton junior Michelle Lyu said.
College junior Kate Dildy said she was particularly struck by the very first class, when McDaniel asked the group how it physically felt to sit and read the book for such an extensive period of time.
"We didn't just jump into some attempted objective analysis," she said. "We actually just sat and talked about what it was like for us as people, subjectively, to experience a text."
McDaniel explained that the "shared unknowing" is what makes the course so unique. He said the fact that students are discussing the text as they are processing it makes it so that "discussion flows much better."
"In a sense, everybody in the room is an expert," he said. "But at the same time, no one's an expert, and that's okay."
McDaniel also said he has slightly altered the course after receiving feedback from students. For example, students now switch partners every three classes instead of working with one partner for the semester. Partners work together during class and bring each other dinner for the evening.
"In a sense, they spend 21 hours engaging with each person in the class," he said.
Dildy said that by reading an entire book in one sitting, she can experience the text in a much more personal and emotional way.
"I can actually engage with it as I want to as I respond to it in those few hours," she said. "We're just there, totally in the moment, and we interact with the material for those few hours as much as we possibly can."
Students have found that the class has improved both their academic and personal lives. Lyu said what she loves most about this class is that she is granted a time to read without seeing it as an "assignment" or "chore."
"I'm seeing books as friends again and I'm making time for those friends," Lyu said, "and I get to rekindle a lost love of reading."
McDaniel said he sees a problem when learning is organized as "a series of accomplishments," adding that the aim of classes should be to ensure that students flourish in their learning. For this reason, he said, about 75 percent of students' grades in this class are based on participation.
This is not the first time McDaniel has taught an unconventional class. He has previously been profiled for teaching the religious studies class called "Living Deliberately: Monks, Saints, and the Contemplative Life," colloquially referred to as "the monk class." He also teaches more traditional seminar and lecture classes on Buddhism.
According to Dildy, "Existential Despair" is about the process of learning more so than it is about the outcome.
"It's about how you engage, the quality of your attention and the quality of your engagement," she said. "It's about the small things you're noticing and how you can share them and build up ideas with other people to really be collaborative."
Students and teacher alike have found themselves guiding the direction of this new course.
"We are all witness to ourselves doing the work," McDaniel said, "like if we were all painting a mural together. We are all a part of this learning process."
All comments eligible for publication in Daily Pennsylvanian, Inc. publications.