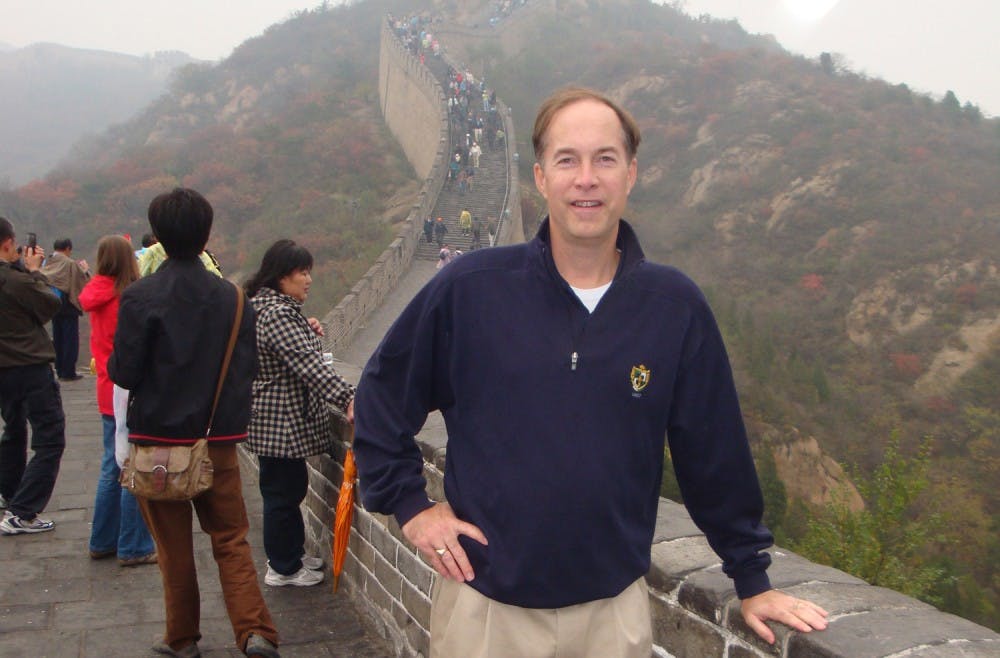 Emile Mohler, a longtime professor at the Perelman School of Medicine, died at the age of 56 in his home in Newtown, Pa. last Friday.
Mohler, who taught at Penn for over 20 years, specialized in vascular medicine and cardiology. He was also a practicing doctor at the Hospital of the University of Pennsylvania. He died after being diagnosed with Lou Gehrig's disease, also known as ALS, which is caused by the gradual deterioration and death of motor neurons in the body.
As the director of vascular medicine and head of the Mohler Lab, Mohler researched therapeutic treatments for peripheral artery disease, which causes patients' arteries to narrow, preventing blood flow and causing cramping in the legs, arms and stomach. Mohler also worked on vascular imaging, which is a technical method to observe abnormal skeletal muscle oxygenation and blood flow.
Earlier this year, Mohler also published a book titled "A Medical Memoir," describing his life and extensive research at Penn. He begins the 33-page memoir narrating his fifth grade science fair experiment on embryology and ends with his thoughts on being diagnosed with ALS.
"It is important for all of us to have 'the eye of the tiger' to maintain health," Mohler writes. "The other thing in life to strive for is joy."
Mohler graduated from Boston College with a biology and philosophy bachelor's degree in 1983 before earning his medical degree at Georgetown University in 1988. He later completed his cardiovascular fellowship at Indiana University Medical Center, joining Penn as a professor in 1996.
In the final section of his memoir, Mohler writes, "The next time you hear about a new discovery or treatment in the news, please recognize that it took many, many hard-working and dedicated people to make that happen."
All comments eligible for publication in Daily Pennsylvanian, Inc. publications.