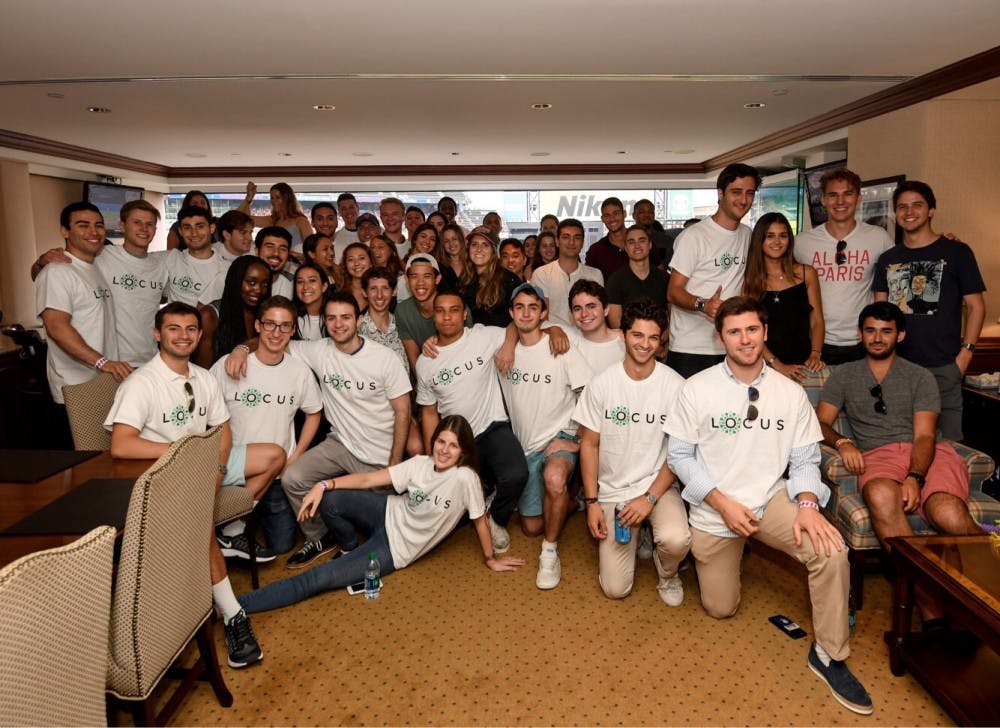 A group of Penn students has launched an ambitious new movement encouraging students to participate in philanthropic activities in exchange for networking opportunities.
The Locus Initiative calls on students to pledge a percentage of their time and salary as a donation to charities focusing on education, health and poverty. In return, the organization provides participants with opportunities for networking and mentorship in their respective or intended professions.
Some of the charitable organizations with which the group partners include The Life You Can Save, a nonprofit organization dedicated to fighting extreme poverty worldwide, and Playworks, a nonprofit using the power of play to improve children's emotional health.
Managing Director of Content for Locus and College senior Justin Hopkins said the mission of Locus is to help students break out of their respective communities at Penn by working towards a common goal of helping others.
In five months, they have recruited over 250 members. In July, they hosted an inaugural event for about 75 members at Citi Field in New York City where participants were able to mingle with each other before watching a baseball game from the luxury box.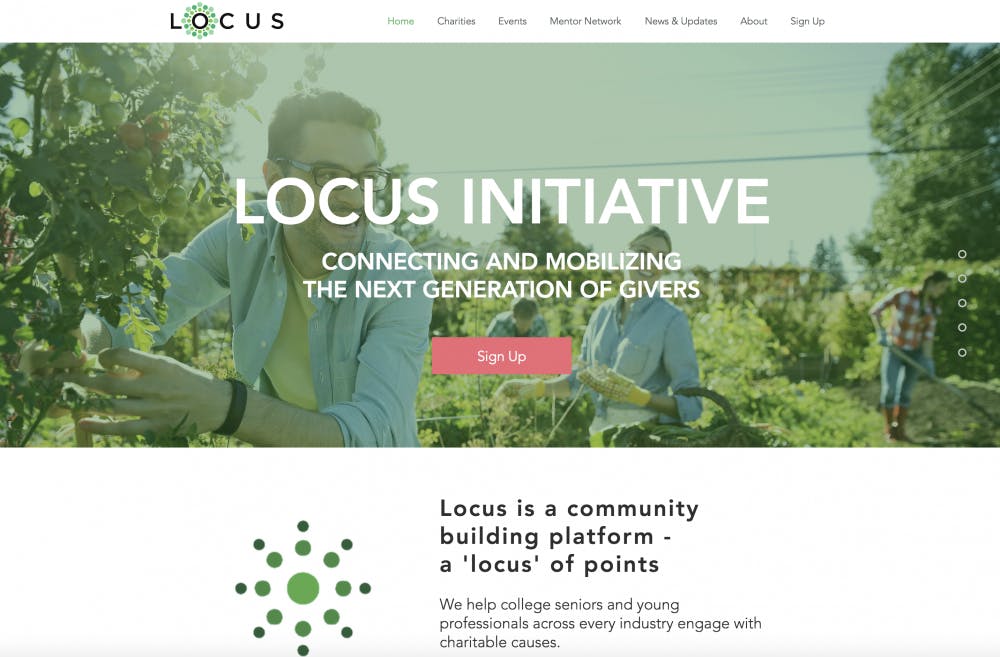 Over the course of the academic year, Locus plans on hosting one "Action Day" per month where members participate in community service activities such as cleaning up schools or working at a food shelter, said Locus Managing Director of Operations and College senior Brady Schneider.
"Just think about any product you use, before you go full on [or] are fully committed, you want to sample it first, and that's the purpose of the Action Days, to give people a sample of the product we're providing," said College senior Ben Gargano, who is the managing director of outreach for Locus.
After participating in an Action Day, members will have the opportunity to attend a mentoring and networking conference in January held in New York City. The keynote speaker for the conference will be CEO of the United States branch of United Nations Children's Fund Caryl Stern.
College senior Darnell Foreman joined Locus because the organization's values resonated with him.
"Where I come from — Camden, N.J. — it's important to give back, especially [for those] who are fortunate to come to a place like this or other places of higher learning," Foreman said.
Foreman said that while his pledge will be focused more on community service, he will donate a portion of his future salary to Locus.
The Locus board said they eventually hope to expand the group's operations and networks beyond Penn. Next year, the group's leaders hope to base the organization in New York City.
"We see this as being much bigger than just Penn," Schneider said.
To help expand the organization, the Locus board has recruited two advisors: 2017 College graduate and Founder and President of The Upstander Initative Matt Survis and Wharton senior and CEO of Kayvon Enterprises Kayvon Asemani.
"When the idea was first presented to me, … there [wasn't] really strong ethnic and socioeconomic diversity on the team, so that was my biggest piece of advice to them," Asemani said. "They made it a point that they want to respect that in their leadership and also respect that in the groups that they bring on."
Gargano agreed, adding that diversity has become a huge priority for Locus in terms of recruiting both students and mentors.
"We've worked to design the mentorship program so that we have people from a variety of industries. We've reached out to everything from finance to consulting … to politics, law, entertainment, food, services, nonprofit," he said.
Director of User Experience Julianne Goodman, a College and Wharton senior, said her favorite part of Locus is the members' passion for philanthropy.
"Penn kids are absolutely amazing. The only reason this is happening is because the people who got involved are so passionate about the cause," Goodman said.
All comments eligible for publication in Daily Pennsylvanian, Inc. publications.