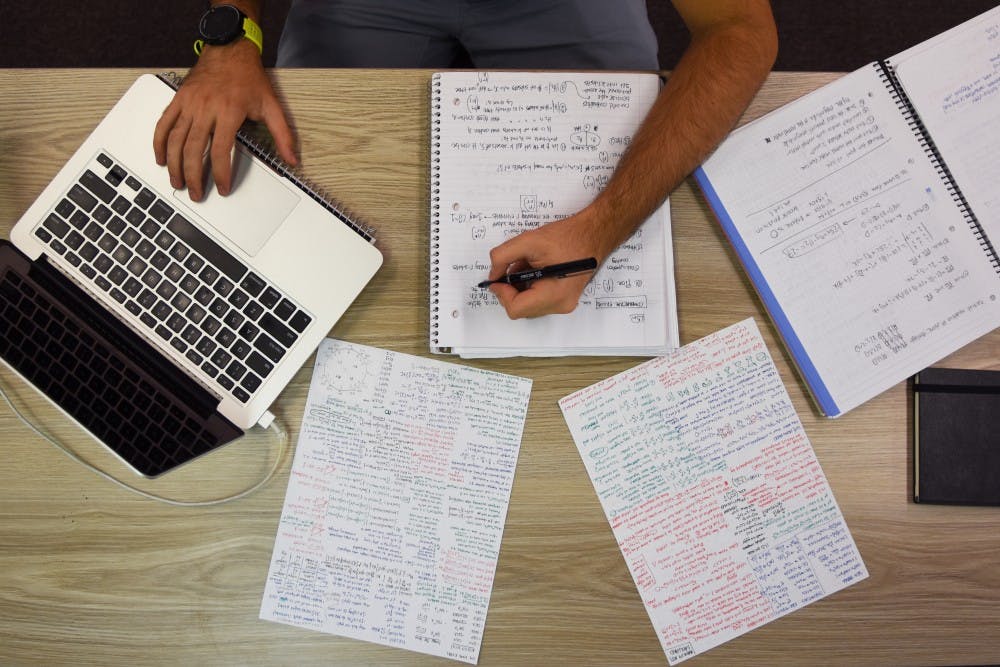 One Penn professor's new research could change the way we view workaholics.
Professor Nancy Rothbard, chair of the Management Department at the Wharton School, completed research last year which indicated that overwork is only dangerous to those who do not enjoy their tasks and material. This comes after her 20 years of workplace habits research.
Previous literature — such as the seminal 1971 book "Confessions of a Workaholic" by Wayne E. Oates — suggested that workaholism, defined as compulsively working to excess, increases one's risk of cardiovascular disease.
However, Rothbard's research showed no direct causality between overwork and poor health.
Instead, she found that only workaholics who were not engaged with their tasks had an increased risk of metabolic syndrome. Workaholics who were more satisfied with their jobs had lower cardiovascular risk factors than non-workaholics who were dissatisfied with their tasks.
She added that although many workaholics complain of minor health problems, it is discontented workers who face major metabolic diseases at a higher rate later on.
In performing her research, she correlated a large finance consulting firm's employees' occupational behaviors with their waist measurements and glucose and cholesterol levels. She controlled for age, gender and genetic factors.
"If you work a lot of hours and you don't have that workaholic attitude, you don't have the same health issues," Rothbard said. "Maybe there's this other aspect, your passion and your engagement about your work."
She added that her research could inform Penn students on their extracurricular and academic pursuits.
"If you're working a lot, make sure it's something you're passionate about and something you're excited about" she said.
College sophomore Prashant Godishala said he doesn't mind balancing club tennis and the Penn Pre-Medical Association.
"If you're gonna work hard at something and you enjoy it, it doesn't really seem like work at that point," Godishala said.
College sophomore Elyse Gadra agreed and said that she prefers spending time doing work for classes she appreciates.
"I really overworked myself studying for [economics], and we had the best professor ever, and she made it very engaging," she said. "But when you have a professor who isn't inspiring, it doesn't make you want to work as hard."
Ultimately, Rothbard cautioned Penn students from spending too much time on work about which they are ambivalent.
"That [type of work] long-term can really have health consequences," she said, "if that's a pattern that you continue to pursue."
All comments eligible for publication in Daily Pennsylvanian, Inc. publications.