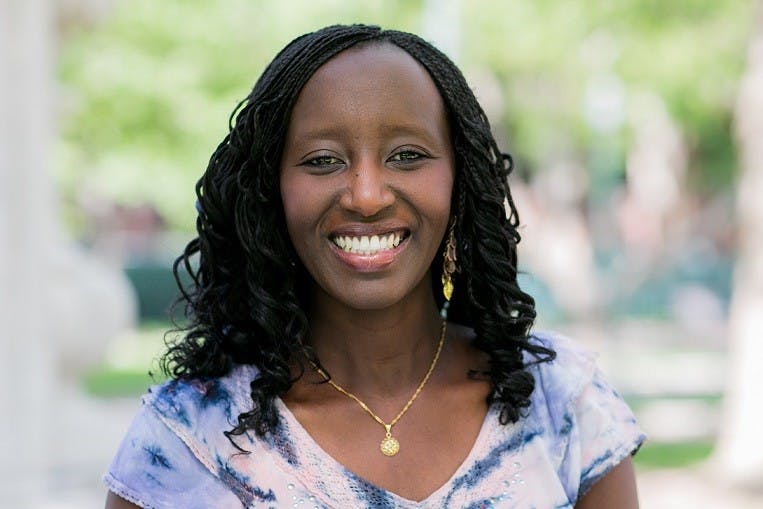 Penn students have the opportunity to volunteer with a different kind of tutoring organization this fall — one that combines academic support with cultural lessons for children of African descent.
Aminata Sy, a junior in the College of Liberal and Professional Studies and a former reporter for The Daily Pennsylvanian, is starting the African Community Learning Program this fall to help elementary- and middle-school children of African immigrant families.
ACLP joins a range of volunteer organizations at Penn providing tutoring for students of West Philadelphia. Similar to groups like the West Philadelphia Tutoring Project and the Penn Reading Initiative, ACLP will help its students with homework and language skills.
But unlike other organizations, ACLP will also allow children to explore their heritage through "Africa Projects," where they'll investigate the culture of their homelands, Sy said. While giving attention to students' academics, its cultural focus hopes to inspire individual pride within students and foster community building.
ACLP also differs from many existing student volunteer tutoring organizations in that Sy lives off-campus in West Philadelphia and is a part of the community. The program is a uniquely personal effort, she said, because she has "walked in the shoes" of the students and parents she hopes to help.
Sy said she felt inspired to start ACLP after observing that some West Philadelphia children of African descent were not proud of their heritage. She said she empathized with them as an immigrant from the Democratic Republic of Congo and Senegal, adding that she has struggled with cultural barriers and her "misfit" backgrounds.
Sy recalls meeting a young West Philadelphia student who was even ashamed of his African heritage and made an effort to hide his cultural identity from his peers.
"The reason why so many African immigrant children carry a burden of shame is a layered issue," she added. "I think media's representation of one 'story' of Africa — of hunger, disease and chaos, which exists all around the world — lead African children to internalize these messages. I think a limited school curriculum about Africa also contributes to this."
Sy initially focused on reaching out to the students at Henry C. Lea Elementary School, where her son is a student, but later widened the effort across West Philadelphia. In the fall, she expects her program to include 10 to 15 students.
On Mondays through Thursdays, the program will take place in Sy's home. On Fridays, the children will visit the Lucien E. Blackwell West Philadelphia Regional Library for computer and research resources.
Sy has been a "patron" of the library and has brought her own children to the space, said Becky Shaknovich, head of the children's department in the library. Shaknovich has helped Sy connect with resources, such as book review sites and resources like the library's Business Resource and Innovation Center.
"We always want to make sure the children who come to use our space are represented in the books — when we do programming, when we do storytime," Shaknovich said. ACLP is important to her because she believes that giving children the opportunity to "see themselves" encourages confidence, acceptance and high self-esteem.
Rebecca Carpenter, who works in the University of Pennsylvania Health System, discovered the program through the weekly Penn News email letter and is interested in volunteering in the fall.
"I've been wanting to get involved in the West Philadelphia community and it seemed like a great opportunity to do so," Carpenter said. "I liked Aminata's mission of promoting pride in students. I really believe that if students are proud of themselves and their heritage, it can open a lot of other opportunities in life for them."
Sy said there's "a lot to gain" from ACLP for both tutors and tutees.
"We are all students of life, and the effort to understand each other itself creates better communities," she said.
Orientation for ACLP volunteers will be held Aug. 25 and Sept. 8 at the Penn Women's Center.
All comments eligible for publication in Daily Pennsylvanian, Inc. publications.