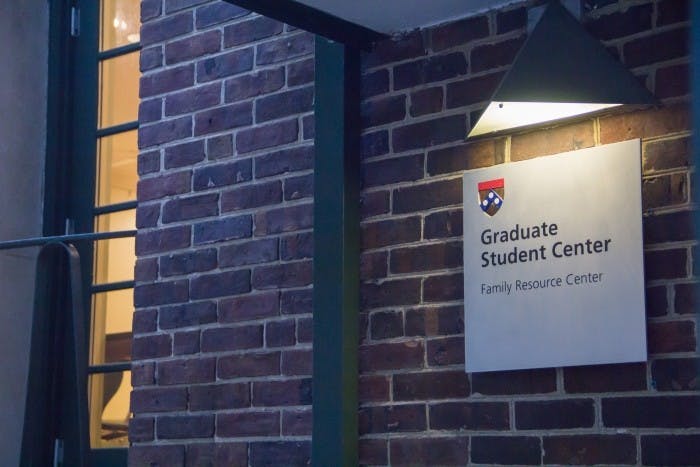 Weeks after Penn Law School professor Amy Wax co-wrote an op-ed asserting that "not all cultures are equal," graduate student leaders have penned an open letter calling on Penn to actively denounce hate speech. The letter listed eight demands for the University, but has yet to receive a response from administrators.
Published on Aug. 17 by the Inclusion, Diversity, Equity, Access and Leadership Council of the Graduate and Professional Student Assembly, which represents the interests of graduate students from underrepresented groups. The letter was co-signed by 18 other graduate student groups and leaders, including the Penn Law Council of Student Representatives.
"[Wax's op-ed] will not be surprising to many students of color, especially those in the law school who have had to take a course with Wax," the letter stated. "Her racist and homophobic statements are well-documented both on and off campus."
What is more important, the IDEAL Council wrote, was the University's response — or lack thereof — in response to Wax's op-ed. By maintaining a "persistent silence" on the the professor's longstanding views on race, Penn "creates and maintains a hostile environment for marginalized students on campus," they wrote.
When asked to comment on the letter, University spokesperson Stephen MacCarthy said, "The letter is being reviewed."
On top of denouncing Wax's op-ed, the IDEAL Council also proposed eight initiatives, including the creation of a formal, centralized diversity and inclusion office and a policy to censure hate speech. (Penn appointed Joann Mitchell as the University's first chief diversity officer in March.)
The Council is not the first group to have penned a response to Wax's controversial op-ed. On Aug. 20, five Penn professors wrote a guest column in The Daily Pennsylvanian stating that the notions of "bourgeois" cultural superiority proposed by Wax are based on "bad history." On Aug. 21, 54 Penn alumni and students also spoke out against Wax's arguments, linking it to the white nationalist rally in Charlottesville, Va. last week.
"We call for the denunciation, not of racism as some abstract concept 'out there' — in Charlottesville, in America, by the poor uneducated white or by an individual racist ideologue — but for a denunciation of racism at the University of Pennsylvania," they wrote in a guest column for the DP.
Leslie K. Jones, a Ph.D candidate in sociology and the interim chair of the council agreed.
"The fact that Amy Wax has been sharing with these views publicly, and at a time when the groups she's discussing in the op-ed are already attack in this country shows that we have a problem on this campus," Jones said. "We can't continue to make vague allusions to what's happening in the country at large without acknowledging the way that our own campus culture is a microcosm of the larger country."
All comments eligible for publication in Daily Pennsylvanian, Inc. publications.