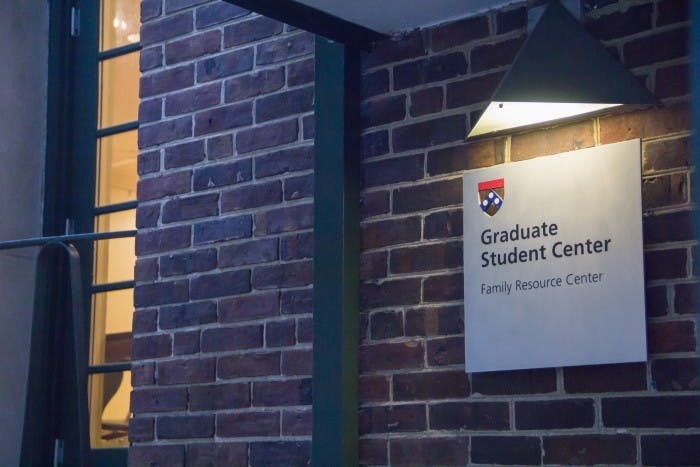 The face of New Student Orientation is often a bright-eyed undergraduate freshman, though hundreds of graduate students will also embark on their version of NSO starting today.
The graduate and professional New Student Orientation is a series of events organized by various on-campus hosts such as the Graduate Student Center and Graduate and Professional Student Assembly as well as by each of the 12 graduate schools.
GSC starts welcoming new graduates to campus in late July through a series of online webinar sessions, which discuss access to health insurance, safety in Philadelphia and public transport options such as SEPTA, said Logan Thurnauer, the associate director of GSC.
Once students arrive on campus, GSC sponsors walking tours of Chinatown and Center City and information sessions about life at Penn and in Philadelphia.
Another popular orientation event is the "Gnome Hunt," during which students search for GSC's "lost" garden gnomes which can be found at various stations throughout campus. After the scavenger hunt, participants are invited to attend a happy hour and an awards ceremony with their fellow students. More than 100 people have already signed up for the event, GSC's graduate and professional NSO Coordinator Dean Schmeltz said.
---
Welcome back to school! Read our other stories on NSO including a piece on the most popular majors at Penn and a look into what some upperclassmen think about going Greek.
---
And although many think NSO ends in August, some graduate student welcoming events are hosted later in the semester.
In October, GAPSA hosts GradFest, a weeklong festival to encourage bonding among graduate students. In the past, GradFest has included special lectures, comedy shows and outdoor movies.
This year, the festival will include a private event at Reading Terminal Market, a dance performance and subsidized tickets to movie showings, GAPSA Vice President Rebecca Umbach said. She also said she hopes to host a mix of smaller and larger events throughout the semester to give students a chance to get to know one another.
Both GSC and GAPSA said they're working to convince a wider audience to attend their events.
"In the future, we would love to collaborate with schools who have not necessarily participated a lot in the past," Umbach said. "Especially as this is one of the big ways that GAPSA can impact a large swath of the graduate student population."
Thurnauer agreed that GSC's challenge in the future is to involve as many students as possible from all 12 schools.
Nikaela Bryan, a second-year pharmacology doctoral student, said when she was new to Penn, she didn't know about any graduate NSO events besides the mandatory information sessions held by her Biomedical Graduate Studies group and her pharmacology program.
Bryan toured campus and attended presentations on student experiences at Penn with the other students in her pharmacology group but said she found the NSO experience lacking. She added that she wished there would have been a chance to interact with and get to know upper-year students.
"It was kind of like you got thrown into grad school," Bryan said.
All comments eligible for publication in Daily Pennsylvanian, Inc. publications.