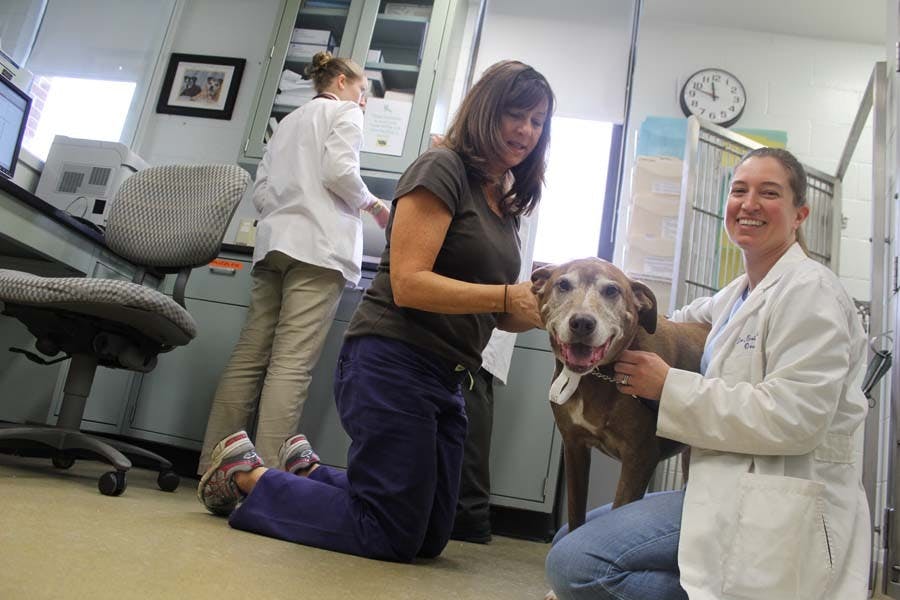 Penn's School of Veterinary Medicine regularly treats animals for a variety of injuries, but the story of one pit bull who recently received care is more dramatic than the norm.
When two men tried to enter Nina Teller and Leroy Buchanan's home in West Philadelphia in February, the couple's pet pit bull, Blue, tried to protect his owners.
According to a story on Penn Vet's website, Buchanan actually asked Blue to help.
"I told Blue to get after the guy," Buchanan said to Penn Vet. "He locked onto the guy's leg and that's when he fired his gun."
The two men ran away, but Blue was injured. The police arrived and Teller stayed to give a statement. Blue and Buchanan were taken to Penn Vet in a police car.
"It was pretty scary and I was shaken up," Teller said in the article. "But I was worried about Blue. He was bleeding a lot. We were scared for him."
The pit bull was taken to Ryan Hospital's Emergency Service for treatment. After receiving surgery, Blue was able to return home.
Penn Vet made the news recently when Gov. Tom Wolf released a proposal that would cut all of their state funding.
All comments eligible for publication in Daily Pennsylvanian, Inc. publications.