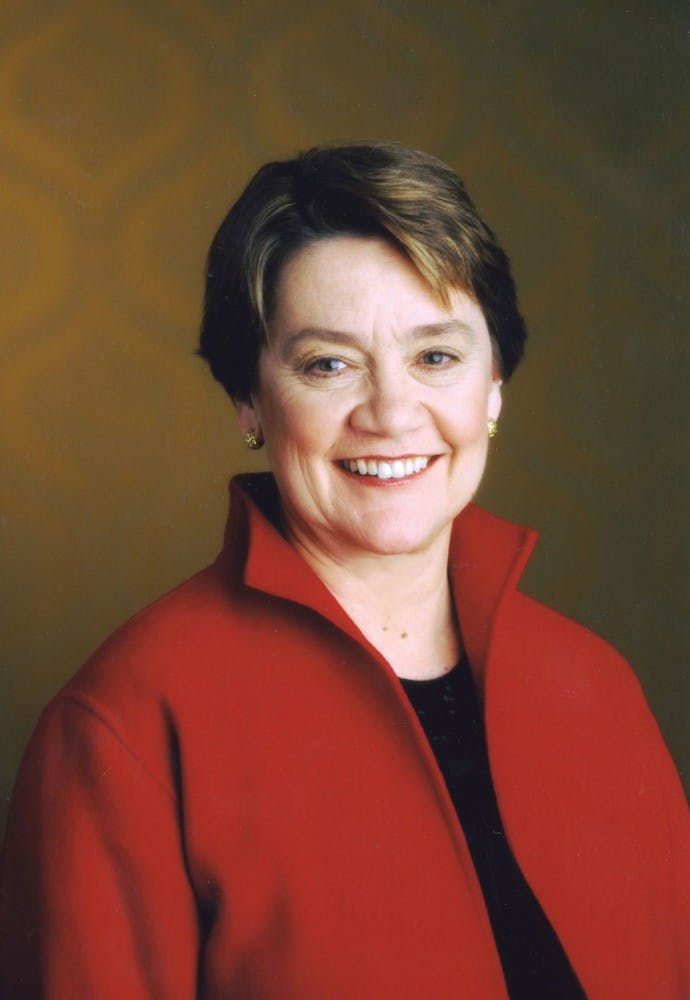 World renowned and award winning architect Marilyn Taylor will remain dean of the Penn School of Design until June 30, 2016.
Taylor, who began her term in 2008, has "successfully enhanced PennDesign's visibility and influence across the School's exceptional range of programs," University President Amy Gutmann said in a press release.
During her term, Taylor oversaw the 13 percent growth of the student body and the 20 percent growth of the standing faculty.
"We are confident that, with Marilyn's effective and inspirational leadership, PennDesign will continue to rise in academic and professional standing and will advance its role, and that of the University of Pennsylvania, in creating the research and design contributions that play a crucial role in shaping the world's future," Gutmann said.
Prior to her arrival at Penn, Taylor was a partner at the Urban Design and Planning Practice at Skidmore Owings & Merrill LLP. She was the first woman to serve as chairman of the firm, and she came to Penn with years of experience in the design of large, complex urban projects.
Taylor was also the first architect and first woman to serve as chairman of the Urban Land Institute, a non-profit research and educational institution.
in New York, the expansion of Washington's Dulles Airport , SkyCity at Hong Kong International Airport and the Ben-Gurion Airport in Tel Aviv.
Taylor graduated from Radcliffe College in 1969. She attended Massachusetts Institute of Technology's Graduate School of Architecture and then went on to University of California, Berkeley where she received her master of Architecture in 1974.
"It's great to be asked to extend my role as dean of PennDesign," Taylor said in a press release, "and I'm excited to work with President Gutmann and Provost Price in advancing innovation and inclusion as pillars of the Penn Compact 2020. "
Comments powered by

Disqus
Please note All comments are eligible for publication in The Daily Pennsylvanian.